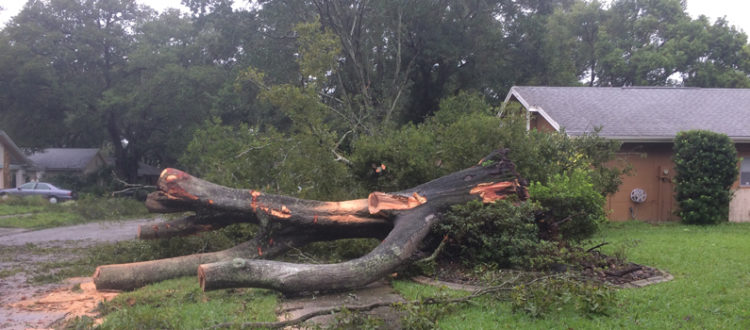 #Irma Aftermath & Lessons
The Tampa Bay area received an unwelcome guest this week in Hurricane Irma.
We here at Skway survived relatively unscathed.  Paul and our Safety Harbor office lost power for a couple of days, but that was restored yesterday (Tuesday).  Mark and our Trinity office never lost power and suffered no damage.
We took some time off the last couple of days to clean up, and help friends and family, but everyone is back in the office today and available to help you grow your Tampa Bay area business.
We know some of our friends and neighbors in the Trinity, Safety Harbor and Tampa areas did suffer significant damage, and many are still without power.  We continue to pray for them and offer assistance.
One of the things we're seeing is how critical communication is during a crisis like Irma.
People want to know which business are open and which are not.  Who has specific items or services available and who does not.  Who needs help and who is ok.
Some Tampa Bay businesses have been very active in their communication, updating their website, sending email updates and posting updates to social media.  Others have not.
How are you and your business doing after Irma?
Did you come through ok?  Need any help with anything?
How was your communication before and after Irma?  Are you pleased with how you communicated or do you need to make some improvements so you can communicate better next time?
If there's anything we can do to help you with your website, search marketing or online communication, give us a call and let's discuss it.