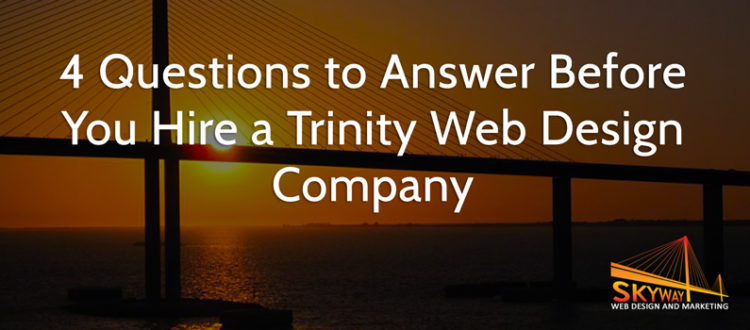 4 Questions to Answer Before You Hire a Trinity Web Design Company
Do you own or work for a company in Trinity, FL that is thinking about getting a new website?
Before you hire a Trinity web design company, there are several decisions you need to make internally.  When you're in the preliminary stages of contacting website development firms and asking for proposals, there are certain questions every web development firm will ask to help define the size and scope of the project.  If you don't know the answers when you speak with them, it's going to delay the process as you go back to your team and figure these things out.
Got any comments or questions? Post them below and we'll respond.
If your company needs SEO or web design in Trinity, New Port Richey, Safety Harbor, Clearwater or Tampa, Florida, contact our team at Skyway Web Design and Marketing for a quote.