Website Design and Search Engine Optimization Company
Serving Trinity, Safety Harbor, and the Tampa Area.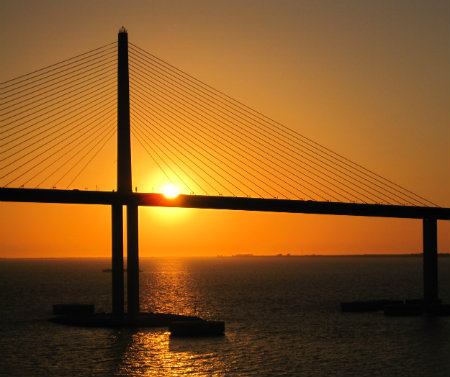 Skyway Web Design and Marketing is a Tampa-based, family owned website design and search engine optimization company. Skyway is led by brothers Paul and Mark Steinbrueck who have lived nearly their entire lives in the Tampa Bay area, started several successful businesses together and each have more than 25 years experience helping businesses become successful online.
There are lots of companies that offer web design, web hosting or SEO services, but…
What makes Skyway different is we are:
Personal – Other web design and SEO companies have a cookie-cutter approach to website development and search marketing. We start by listening to you, getting to know your business, and then custom-designing a solution that will help you reach your goals.
Comprehensive – Many companies run into frustrating problems because their domain name, hosting, website and SEO are all being handled by different companies. At Skyway, we simplify your life by taking care of everything for you. There's no passing the buck because the buck starts and stops with us.
Successful – Anyone can start a business and call themselves a web design or SEO expert. We have more than 25 years of experience helping companies become successful online. See our portfolio for a small sample of the organizations we serve.
Committed to Your Long-Term Success – Other website design and search engine optimization companies will develop a website, optimize a site for search engines or get it listed in local review sites, and then they're gone.  The problem is hackers are always finding new ways to hack sites.  Website software is frequently updated.  Search engines are constantly changing their algorithms; Google is penalizing websites for what were perfectly legitimate search marketing strategies just a couple of years ago.  "One and done" services often kill small businesses.
At Skyway, we update your website software regularly so your website is always secure and up to date. We create and monitor monthly search ranking reports and make any adjustments necessary to make sure your search rankings continue to improve. Our support team is always a call or an email away if you have any technical questions or want to take a new step forward.
The bottom line is at Skyway, you'll find a local partner who is as committed to your business's success as you are.
Complete the form below to speak with our experts!