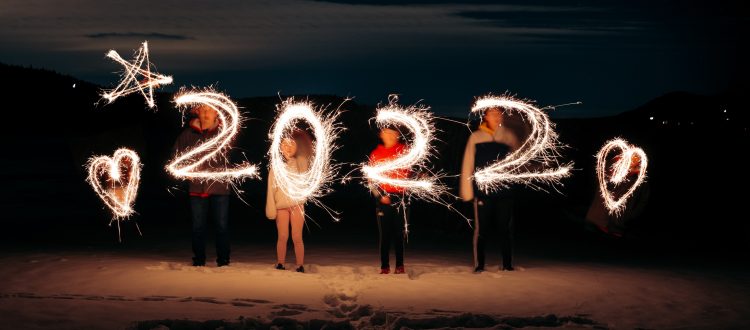 4 Types of Goals for Your Website
Happy New Year!
We, at Skyway Web Design and Marketing hope 2022 is a successful year for you and your Trinity / Safety Harbor area business or nonprofit, certainly one much better than 2021.
What is Success for You?
If you want 2022 to be a successful year, the first thing you have to do is define what "success" is for you and your organization.
In other words, you have to set goals for the year.
4 Kinds of Goals
1) Numerical Goals
Most organizations set outcome-related, numerical goals. These are goals like:
Grow revenue 15%
Add 10 new clients
Increase website subscribers by 20%
Numerical goals are good. They help us to define what success looks like this year for our organizations.
But the fact of the matter is, we usually do not have control over results. You cannot single-handedly add 10 new clients. You can only do the work you believe will cause 10 new clients to join you. This is why we recommend setting numerical goals last, after these other 3 types of goals…
2) Objective Goals
Objective goals are big, generalized goals like:
Increase revenue
Improve customer service
Once you've defined your objective goals, which are "what" you want to accomplish, then you can move on to setting goals for "how" you're going to accomplish them.
3) Project Goals
Project goals are action steps that can be completed. Some examples of project goals include:
Open a new store location
Redesign the website
Hire an SEO consultant
They are things you will do. Goals you (for the most part) have control over. Goals that have a specific milestone which you are striving for, and therefore at the end of the year can look back and say, "Yes, we accomplished that goal."
4) Process Goals
A third type of goals are action steps that don't have a specific completion point. Process goals include things like:
Publish a blog post every week
Make 10 cold calls to prospective clients a day
Send a monthly email to all clients
One of the keys to success is in business and in life is consistency. After you plan the work, you've gotta work the plan.
Once you've defined your objective, project, and process goals for the year, then we recommend defining your numerical goals for how you're going to measure success and know if you've accomplished your objectives.
Trinity Web Design and SEO Goals
When it comes to your website and online marketing, all 3 types of goals are important. Set results goals like the amount of revenue or number of new clients or new leads you want to acquire through your website. Set project goals. If your goals include hiring a Trinity web design company to redesign your website or a Trinity SEO company to bring in new prospects through search engines, contact us at Skyway Web Design and Marketing to see what we can do to help you. And when it comes to habit goals, we can also help you with blogging, keeping your website up to date, monitoring your search rankings and more.
By setting all 3 types of goals for 2022, a year from now, you'll be able to look back and evaluate whether you did what you said you were going to do and whether they produced the results you expected.
Our mission is to help Tampa Bay organizations succeed. We'd love to help you reach your 2022 goals!