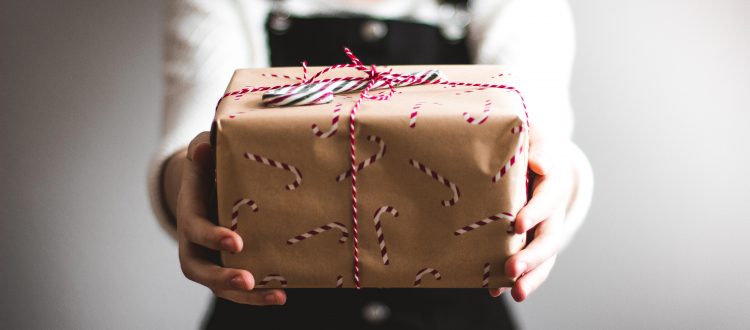 Christmas Gift Idea – Give Yourself a New Website in Trinity, FL
You give gifts to family, friends, and employees for Christmas. You may even give yourself a gift or two. How about this year you give your business a gift, a new website.
But I Already Have a Trinity Website!
Sure, most businesses have a website at this point, but ask yourself this:
How old is your website?
Does your website do everything you want it to do?
Does your website look nice?
Does your website give a good first impression to potential customers?
A Tale of Two Websites
I was looking into placing an order for some signs the other day. I went onto Google Maps and did a search for local sign printing companies. Two companies showed on the map. So, I clicked through to their websites and, man, was there a big difference!
One website looked current and beautiful. It had the information I needed and I was able to request a quote and enter the necessary information on the site. The other company's website looked like it had been built in 1990. It had two pages and very little information. I couldn't price anything and was told to call them. I didn't choose to go with that company. They may have been a great company, but their website made it difficult for me and looked unprofessional.
Why You Should Consider a New Website in Trinity, FL
To Get the Functionality You Need. Go through your website and see if there are things you would like to do which you can't. Can you take orders, provide quotes, take someone on a virtual tour, provide a menu, or some other feature which would make your life or your customer's experience better?
To Look Good. Your website is often the first impression you make with your customers. Does your website look dated or cheap or does it look current, professional, and beautiful? This does make a big difference with potential customers.
To Keep Your Website Current. Outdated or missing information can cause confusion and frustration for clients. Do you need to add information or pages to your website? Could you add videos to highlight your products or services?
I asked at the beginning of this article about giving your business a gift, but really you're giving yourself a gift. This is a gift which can grow your company, make aspects of your work easier, and give your customers and potential customers a better experience.
It truly is the gift that keeps giving.
Do you need a new website?
Do you want to work with someone who can guide you through the process and even help with online marketing? Skyway Web Design and Marketing is the leader in Trinity web design and Trinity SEO services. Contact us to schedule a free consultation.