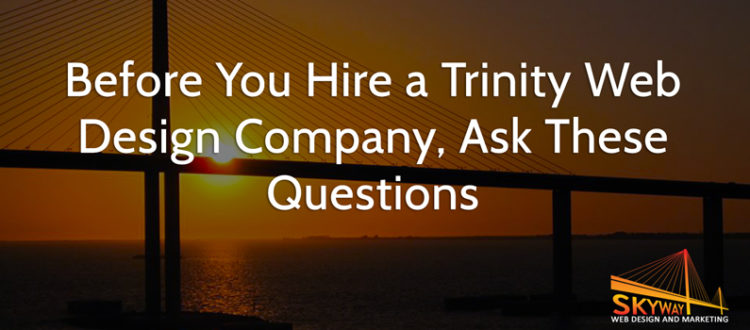 Before You Hire a Trinity Web Design Company, Ask These Questions
Do you own or work for a company in Trinity, FL that is thinking about getting a new website? Before you hire any Trinity web design company, there some very specific questions you should ask each website development company you're considering.
In this video Mark Steinbrueck of Skyway Web Design and Marketing explains these question and why they're important.
Got any comments or questions? Post them below and we'll respond.