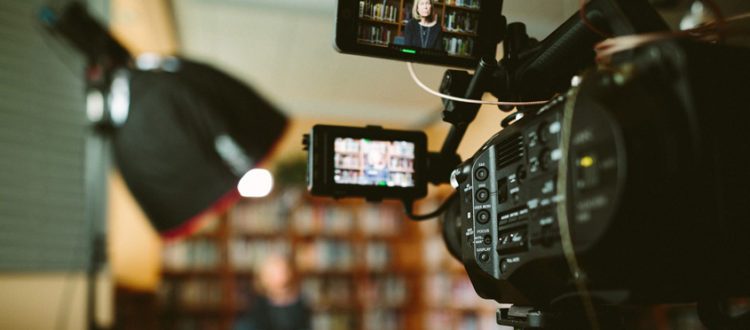 How to Make Videos that Help Your Business and SEO in Safety Harbor, FL
Video is a great great medium for connecting with your audience. Did you know it can also be great for Your SEO in Safety Harbor, FL.
Educators tell us there are 3 primary learning styles: visual, auditory and kinesthetic. Because video is both visual and auditory, it helps to engage people who are primarily visual and auditory learners.
Additionally, when people become familiar with a voice and a face, they make a connection and feel as though they know and trust the person on the video even if they've never met.
Videos for Content Marketing and SEO in Safety Harbor, FL
Videos can also help your search rankings and SEO in Safety Harbor, Tampa or wherever your business operates. You may recall, earlier we discussed Content Marketing and How it Helps Your SEO in Safety Harbor, FL. Videos are another form of content that helps to inform prospective clients, gain social shares, and attract links.
The challenge for most companies is they find it difficult, time-consuming, and costly to create videos. As a result, they don't do it.
Our Easy Video Marketing Method
We at Skyway Web Design and Marketing have done a lot of research and experimentation with our own video marketing. We worked out the kinks and streamlined the process, and the end result is a simple, effective video marketing solution which we have made available to our clients through the Progressive SEO Plus service.
Usually, our video marketing process involves video interviews we do with our clients. We work with our clients to develop a list of frequently asked questions (FAQs) – questions that the client gets most often from prospective customers.
These are general questions that help people solve a problem or gain information they need to make a decision. Then we setup a video chat with our clients in which we ask these questions, and they have the opportunity with answers they've thought through but are not scripted. This gives the viewer the information they're looking for and also puts the client in situation where they are seen as friendly and authoritative.
For example:
A pool construction business owner might answer questions like "How long does it take to resurface a pool?"
A lawyer might discuss questions like, "What should I do if I'm injured in a car accident?"
These are common questions that many prospective clients will be wondering about and searching for online. By publishing videos that answer these questions, you can help prospective clients and rank well in search engines.
For examples of these kinds of videos, see the video posts on our blog.
Video and SEO in Safety Harbor, FL
New video content helps a website's search ranking in several ways.
First, when you publish a video and embed it in a blog post, often you can get 2 search listings in the top 10 – one of for the video and a second for the blog post. See the example below.

Second, the search listing for the video really stands out from the text listings and gets people's attention. People are more likely to click and watch a video search listing than a text search listing.
Third, do you know what the second largest search engine is after Google? No, not Bing or Yahoo. It's YouTube. That means, when you make a video and publish it on YouTube, you are getting it into the top 2 search engines immediately.
If you're looking for an experienced Safety Harbor SEO agency that can combine on-page optimization, blog marketing and video marketing, to make your business grow, contact us today!