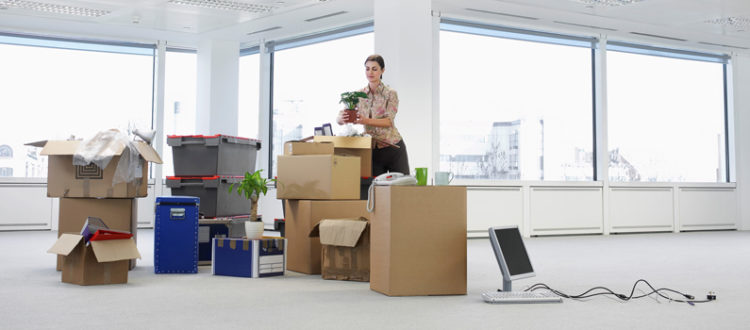 Relocating Your Tampa Business? Consider the SEO Impact
Moving is no small task. If you've ever moved your family or business to Tampa, FL, then you've experienced the tedious process that accompanies packing up all your stuff, moving it, and unpacking it all. Aside from making sure everything arrives safely at their new location, there are a slew of other tasks to complete, such as changing your mailing address, updating your information with utility companies, and notifying your bank.
Relocation Impact on Local, Tampa SEO
Moving has an impact on your business or organization's website, too. When you move, your physical address changes. Sometimes phone numbers change, too. And unless you are intentional and active about updating local SEO for your website, local search engines and local directories will not be posting your most current information.
Consider these scenarios:
A potential customer finds your website listed in a local search directory and sees where your business is located. They hop in their car and arrive at the address, only to find that your business is not actually there. Why? Your business moved locations but your business's new address wasn't updated with local search directories.
Your business has relocated a couple of miles from its previous location and the address is in a different city.  When people in the new city search for the services your business provides, because the search engines still think you're at the old address, your business doesn't come up in the search results. Your potential customers go to your competitor.
Local SEO in Tampa
Professional SEO help is the best way to avoid this type of scenario. When your Tampa business or organization is moving locations, Skyway Web Design and Marketing will work for you to change over the address, phone number and any other new information with local search directories and local search engines so that everything is updated and accurate.
These changes require manual work that can be very difficult to tackle by yourself. It can be extremely difficult to track all of the listings and make the corrections! When you partner with Skyway, we'll be putting our Tampa SEO services to work for you to ensure your business or organization's new whereabouts can be correctly located.
Tampa SEO Company
Skyway is a reputable Tampa SEO company working hard to make sure every aspect of your business or organization's website is up to date, visible, and obtains high rankings on search engines. If a move is on the horizon for your organization or company, seek the assistance of Skyway. We'll help you make sure your customers are receiving correct and current information on local search directories and local search listings.
With so many things to tend to when moving locations, check off updating local SEO from your list and leave that task in the hands of professionals. We at Skyway will make sure all of your new information is accurately reflected in local search listings so that you can focus on your business or organization's transition. Learn more about our Safety Harbor, Clearwater, New Port Richey, Tampa, and Tampa SEO services on our website, then contact us to talk about how we can help with your specific circumstances.