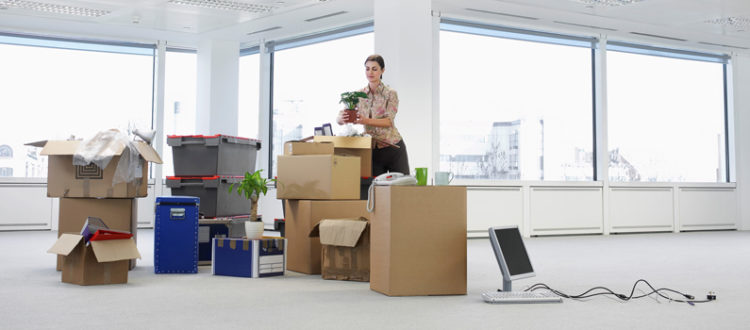 Relocating Your Business in Clearwater? Understand the SEO Impact
If you've ever moved your family or business, then you know what's involved in packing up all your things, moving them, and unpacking them. But in some ways that's the easy part. There are a ton of other things that have to be changed or updated updated with your new address – your billing address with every vendor and client, business cards, letterhead… the list goes on and on.
Business Relocation and Local, Clearwater SEO
Moving has a big impact on your business's online presence as well, including your local SEO in Clearwater or whatever town you are in. When you move, your physical address changes. Sometimes phone numbers change, too. Your website and local search listings (e.g. Google Maps) are not going to update to your new information automatically. Unless you are intentional and active about updating your website and local search listings, the people searching for your product, service or business will see your old contact info. Incorrect contact info.
Consider these situations:
A potential customer finds your business listed on Google Maps, they click the "directions" options and begin following Google Maps' step-by-step driving directions. They drive to that address, only to find that your business is not there. Why? Your business changed locations but your business's new address wasn't updated in Google Maps. Not good. You've someone who was going to do business with you who is now upset with you.
Your company has moved a few miles from its previous location and the new location is in a different city. When people in the new city search for the services your company provides, because search engines still think you are operating at the old location, your business doesn't come up in the search results. Your potential customers go to your competitor instead. Again, not good.
Local SEO in Clearwater
Getting an SEO professional to help you with your move is the best way to avoid these situations. When your Clearwater business changes locations, Skyway Web Design and Marketing will work for you to update the address, phone number, and any other new information with local search engines and directories so everything is up-to-date and accurate.
Sure, you can try to make all of the updates yourself, but it's important to understand you would have to manually update your contact info in each and every local search listing. That's a lot of manual work at a time when you are already trying to a bunch of other move-related work in addition to running your business and serving your customers. To make matters worse, you've got to make sure you've got all the current passwords to access these accounts, you'll probably have to verify your new address with each local search engine with a phone call or post card, and then you need to monitor your local listings to confirm each has actually been updated by the search engine. That's a lot to keep track of.
When you partner with Skyway, we'll be putting our Clearwater SEO services to work for you to ensure your customers are finding and going to your company's new location.
Clearwater SEO Company
Skyway Web Design and Marketing is an experienced, reputable Clearwater SEO company working hard to make sure every aspect of your business's online presence is accurate, visible, and ranking well in search engines. If a location change is in the plans for your company or nonprofit, let us know. With so many other things to worry about during your location change, perhaps the biggest benefit you'll receive from working with us is the peace of mind that the online aspects of your move will be taken care of accurately and timed perfectly, so you can focus your attention on other aspects of your transition.
Learn more about our Clearwater SEO on our website, then contact us to talk about how we can help with your specific circumstances.