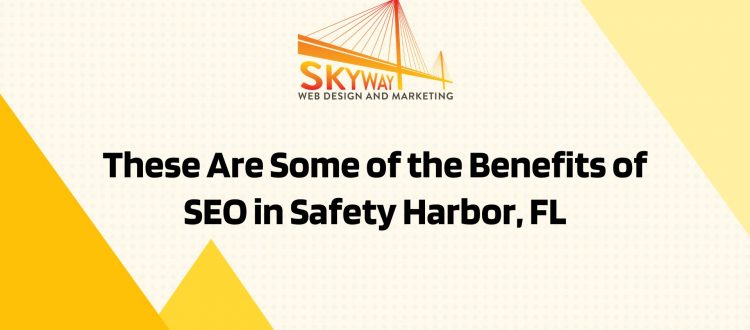 These Are Some of the Benefits of SEO in Safety Harbor, FL
Do you own or have responsibility for marketing a business in Safety Harbor, FL? Are you thinking of growing your business? Have you heard or have knowledge about search engine optimization (SEO) but not really sure if SEO in Safety Harbor could benefit your company?
In this video, Paul Steinbrueck of Skyway Web Design and Marketing helps you understand the benefits of SEO, including several that most business owners have never thought about.
Video: These Are Some of the Benefits of SEO in Safety Harbor, FL
Video Notes:
One obvious benefit of SEO is better ranking through search engines which leads to more customers for your business. 

Additional benefits of SEO marketing that you may not have thought about include: 

Continued search rankings beyond paid advertisements. 

It also has an accumulative effect with more content. 

Ongoing and better effects in the future. 

50-80 % of consumers or customers look online first for the goods and services they want to have. SEO Marketing will help you to reach those customers who are looking for your service.
You can get all the details by watching the full video.
Got any comments or questions? Post them below and we'll respond.
And if you're interested SEO in Safety Harbor, FL for your business, contact us to schedule a free consultation!