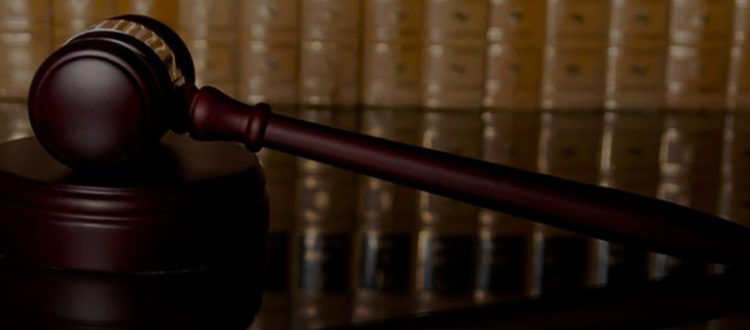 Trinity Personal Injury Lawyer Finds Success Online
We love sharing stories of how our Trinity web design and Trinity SEO service have helped local firms and businesses reach their goals.
Lawyers as a group don't have the best reputation. Unfortunately, there are situations where you really need an attorney to advise and represent you. The challenge is finding one who is honest and genuinely cares about his or her clients.
One of these lawyers is Chuck Philips. He is a personal injury attorney who has nearly 30 years of legal experience. He is genuine, caring, and continually finding ways to help people, both clients and people in need within the community.
A while back, Chuck asked me if I would review his website and make recommendations on how he could improve it. After reviewing his website and discussing the goals Chuck had for it, he asked if we would build a new custom website and put together a search marketing program to help his form improve his visibility to those searching for an local attorney.
I asked about their previous website situation, the process of working with us, and how their new site has impacted their practice:
Q: Tell me about the issues you were struggling with your old website.
A: The old site was bland and not inviting and it wasn't mobile friendly, so visitors on phones or tablets would have difficulty viewing the site. We were also not putting the needed time into the website.
Q: What was the process like working with Skyway Web Design and Marketing?
A: The process working with Skyway has been very good from the beginning, setting up the website design/content to now keeping it updated and relevant. The best part of working with Skyway is their knowledge and expertise, and the immediate response we receive with any of our questions, issues, changes that we may have.
Q: What are some of the benefits you see the new website providing to the your firm?
A: The benefits with the new website has to be the content, making sure it is current, and allowing us to add and delete info
In addition to the benefits Chuck mentioned, we setup and optimized local listings in Google Maps, Bing Maps, Yelp and other local search/review sites for not just his Trinity office but also satellite offices in Spring Hill, Brooksville and Inverness. His firm's search visibility has more than doubled and as a result visitors to the website from search are up dramatically.
If you need a personal injury attorney or motor vehicle accident attorney in Trinity, Spring Hill Brooksville or Inverness, we recommend Chuck Philips!
And if you are looking for a Trinity SEO agency or a team that can help you with web design in Trinity, FL, let's schedule a time to talk.