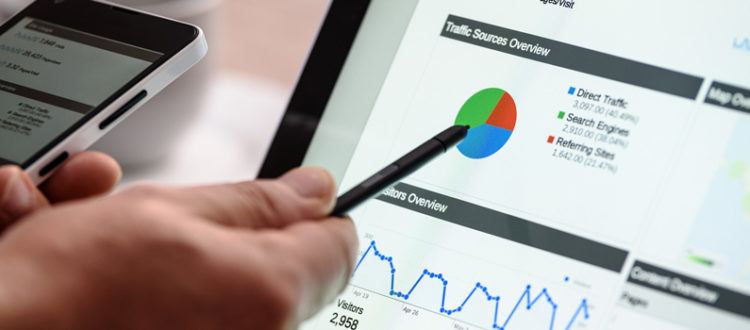 Why Your Business Needs SEO in Clearwater, FL
If you've got a small business in Clearwater, SEO (search engine optimization) is critically important. Here's why…
50-80% of People Start Their Search Online
Every day, we are faced with situations that call for specific products, services, or information.
Is there a business nearby that rents tables for a party?
Where is the nearest German restaurant?
How late is the pool supply store open?
Etc.
When we need something, we go to the internet. Gone are the days of flipping through the phone book. And while sometimes we may ask a friend if they have an auto mechanic or a hair stylist they trust (if we have time), most people – roughly 50 to 80 percent – start their quest for just about everything with internet search engines.
With the abundance of information available online and quick access to find it, it's easy to understand why using a search engine is the method of choice.
What is Clearwater SEO?
With so many people around the world, including the Tampa Bay area, relying on internet searches for information, it is critically important for your Clearwater, FL business to utilize search engine optimization. Search engine optimization, or SEO, is anything that is intentionally done to improve your website's search ranking in Google, Yahoo, Bing, and other search engines. This also includes local search engine sites like Yelp and Google Maps.
One of the biggest myths going is that if someone builds a beautiful new website with all the best features, the site will automatically show up at the top of the search results. Hardly! That is just not true. If your website doesn't rank well, all the people who are searching for the product, service, or information you provide, will have a difficult time locating your website. They will likely end up going to your competitor's websites instead!
Clearwater SEO Services
Skyway Web Design and Marketing offers an abundance of experience in SEO services and will work with you to get your website ranked higher in search engines so it is more visible to potential customers. Our Clearwater SEO company will partner with you and be proactive in our SEO marketing strategy to improve your site's ranking and visibility. Your business is amazing and has wonderful things to offer, and we want to help the people in our community to benefit from your products or services and for you to be successful.
Creating a beautiful website is important and will certainly benefit visitors, but that amazing website won't do any good at all if no one can find it. Skyway wants to help make sure your website doesn't get buried. Our knowledgeable SEO experts will help internet searchers find your site quickly and easily, and deliver the website visitors your business or organization wants to reach!
Learn more about our Clearwater SEO services here.