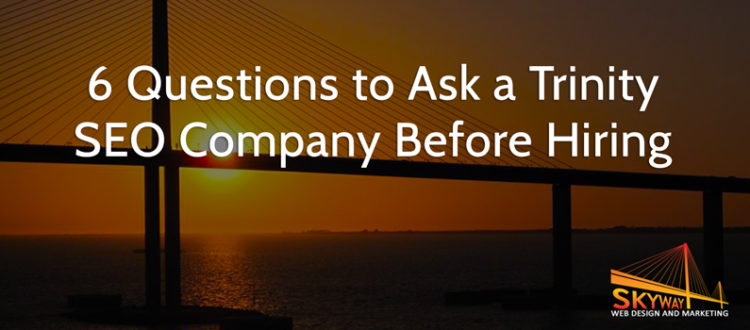 6 Questions to Ask a Trinity SEO Company Before Hiring
When looking for a Trinity SEO company for your business, it can be difficult to determine which company does the best work and is the best fit for your business.
In this video Paul Steinbrueck of Skyway Web Design and Marketing talks about 6 questions you should ask a Trinity SEO company before hiring them.
Got any comments or questions? Post them below and we'll respond.