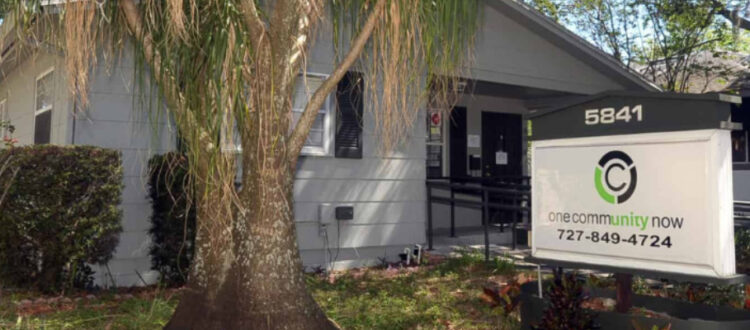 Skyway Web Design & Marketing Partners with One Community Now to Feed Hungry Kids
Skyway Web Design & Marketing is excited to announce a new partnership with nonprofit One Community Now to provide meals for hungry Tampa Bay area kids for each new client who joins us this year.
One Community Now Pack-A-Sack Food 4 Kids is a kid-friendly school-based program designed to help address the problem of chronic hunger among school age children in Pasco County (north of Tampa, FL).
Each sack contains 10-12 different food items designed to provide nutrition and calories for chronically hungry school children on weekends. 
For each new organization that begins a website design or search marketing service, Skyway Web Design & Marketing will donate 50 meals. 
In addition to donating, Skyway staff volunteer their time to purchase the food and put together the sacks for the children.
Patti Templeton, Director of One Community Now shared her thoughts on the partnership:
Thank you for this wonderful news to support Pack A Sack!  Corporate and individual support is so important to help in the fight against childhood hunger, especially as prices continue to rise and the need continues to grow. We are grateful for companies like yours that see the need to give back to their community and we pray you will be blessed as you are blessing others. 
Skyway President Mark Steinbrueck and his family have served with One Community Now for years, and added…
I'm excited to see Skyway and our clients helping local families in need by partnering with One Community Now!

To join us in helping Tampa Bay area families, complete the form below to schedule a call to discuss how our web design or SEO services can help you succeed online!