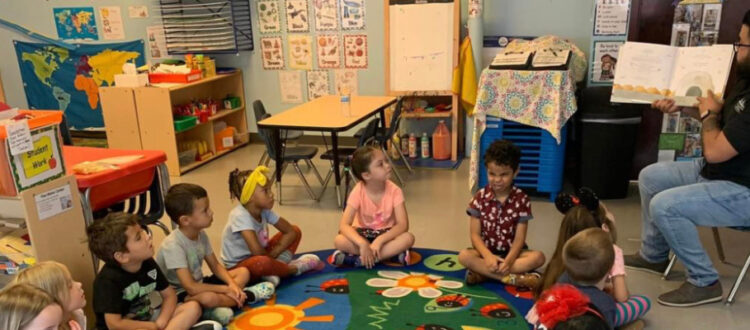 A Transformative Journey: Elevating Superior Schools with Skyway Web Design & Marketing
In this "Client Spotlight," we're thrilled to share the inspiring story of Superior Schools Early Learning Programs. 
Guided by the belief that every student deserves the best education, Superior Schools focuses on nurturing logical and creative thinking skills. Their mission extends to providing a solid foundation of core values and essential educational components, preparing students for their future educational endeavors. 
We had the privilege of sitting down with Savannah Heggen, a representative of Superior Schools, to discuss their remarkable transformation with Skyway Web Design & Marketing, a partnership that redefined their digital presence and spurred remarkable growth.
Q: What were your challenges before working with Skyway? 
Before we connected with Skyway Web Design & Marketing, we faced a significant hurdle. We originally lacked a marketing team, website, social media presence, or any means to connect with potential parents, students, or staff. It was a gap that hindered our growth potential.
However, with the collaborative efforts of Skyway and our dedicated staff/marketing team, we saw our dreams take shape. Together, we crafted a website that not only fulfilled our vision but also provided a platform for online growth.
Q: How did Skyway impact your organization? 
A: Skyway Web Design & Marketing has been instrumental in crafting an exceptional website that transformed our online presence. With their support, we've not only established a website but also expanded onto multiple social media platforms. 
The results have been astounding – our thriving online presence has empowered us to reach parents, students, and even potential staff members. Beyond connecting us, the website facilitated staff recruitment, and business expansion, and enriched our online engagement with the Superior Schools family.
Q: Describe the transformation Skyway brought to your business. 
A: Skyway's impact on our business has been nothing short of incredible. Their expertise propelled us into the online world, allowing us to flourish and evolve as a business. 

Today, we stand as a comprehensive corporation with exceptional staff, thriving students, delighted parents, and a robust online identity. What was once a void has transformed into a vibrant, interconnected community, both online and in person.
Q: What would you say to a business leader (or organization leader, ministry leader, school leader – depending on the type of organization) who was considering building a new website for their organization? 
A: If you're contemplating investing in a new website for your organization, take Superior Schools' journey to heart. The digital age demands a strong online presence to bridge the gap between an average business and a thriving one. Embrace this evolution and ensure you don't miss out on the abundance of opportunities it brings. 
A website, combined with effective online engagement, can truly revolutionize your business trajectory.
Conclusion: 
Superior Schools Early Learning Programs' experience with Skyway Web Design & Marketing showcases the power of collaboration and digital transformation. From overcoming challenges to embracing the digital landscape, their story illustrates the potential of a strategic digital approach. 
To leaders seeking to enhance their online presence, Superior Schools' advice is clear: Embrace the digital era with Skyway Web Design & Marketing, and unlock new horizons of success.
Ready to embark on your own digital journey? Contact Skyway Web Design & Marketing today and witness the transformative power of an effective online presence.