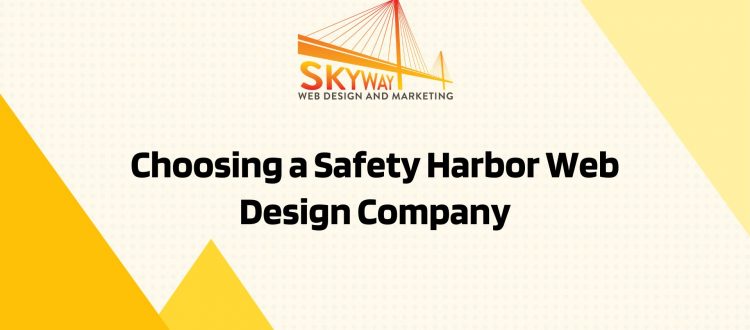 Choosing a Safety Harbor Web Design Company
Are you an owner or a worker for a company in Safety Harbor, FL that is considering a new website?
Deciding on a Safety Harbor Web Design company can be tricky. It can be difficult to tell whether a web design company does quality work, provides a good value, and will genuinely help your business succeed.  In this video, Mark Steinbrueck, co-founder of Skyway Web Design and Marketing explains some important information to gather and questions to ask any web design company you're considering hiring.
Video Notes:
 One of the challenges for a company looking to start a website is how to choose a company to design or build its website. Another thing to consider with this is that there are not only many companies that design websites but also many freelance individuals to design websites. Keeping these things in mind, there are questions that you should ask the company when you are evaluating them to perspectively design your website. 

The first question is what their mission is and why are they in business.  This is important to know if the company has your best interest in mind or if they are just in business to make money. 

Skyway Web is in the business of helping clients to live out their mission online. 

Another consideration is to ask where they are located. 

With a local company, you can meet face to face, unlike a company that is not local. 

It is also important to know how long a company has been in business serving clients to determine how experienced they are. 

You should also know what their customers are saying about them. You can find this out by doing the following:

Look on their website

Ask for some references

You also need to know how responsive they are. The response time you may have while going through the sales process may be an indicator of the response time you might have during the site-building process. 

The other thing you want to do is ask for examples of their work. Each company may have its style that might show you what you can expect from your website.
Watch the full video for all the details.
Got any comments or questions? Post them below and we'll respond.