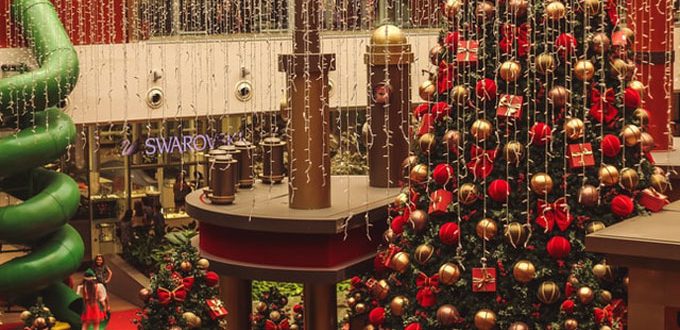 Christmas SEO? What Can You Do to Increase Sales This Christmas?
The Christmas season is in full swing. Christmas music is on the radio, many companies are running holiday sales, and people are shopping. Most companies think about things like decorating, sales, and creating Christmas ads, but have you thought about Christmas SEO?
When creating an SEO plan, you look for keywords that your customers are searching for and target them with optimization. You look for ways to get links and create content draw in new readers/customers as well as get more links. All these things are usually approached by look at data for the whole year.
Christmas may be a little different, though.
First, there are people searching for Christmas-specific keywords (e.g. "Christmas gift ideas," "Christmas deals," Christmas deals on XYZ product, etc.).
In addition, the things that people search for related to your business may change. For example, a coffee shop may have many times more searches for hot cocoa around Christmas than the rest of the year.
Lastly, you may have products or sales that you offer only around Christmas.
A Christmas Update for Your SEO
So, what can you do give yourself a Christmas SEO update and increase sales this holiday season?
Perform some keyword research which focuses on searches between Thanksgiving and Christmas. See if there are keyword opportunities to target during the Christmas season.
Create new pages to target the new Christmas related keyword opportunities. You don't want to throw away the progress you've made on your existing pages by totally changing the optimization on your existing pages. Instead, you can create pages specifically targeting those keywords. This will also allow you to be very specific with your content as well as have Christmas graphics. These may also be good pages to focus on Christmas deals/sales. Be sure to link to these pages from other pages of your website, especially your homepage.
Tweak existing pages to target Christmas related keywords. As I mentioned above, you don't want to totally change the optimization of your pages, but you may be able to make some minor tweaks to target some Christmas related keywords without messing up the existing SEO.
Decorate Your Website
Many businesses think about putting up decorations in stores or around the office, but how about your website? While you are updating the SEO of your website, give you site some Christmas decorations. This could include Christmas related graphics, like presents or Christmas trees. It could be added a staff photo with people in Christmas sweaters. Maybe change the colors or your site, give your logo a Christmas tweak, or just change the color of the links of your site to green.
So, take a little time to do some Christmas SEO for your website and maybe give your site a little Christmas flair. You may find that it brings a several more Christmas gifts to you and your company this year.
If you would like some help with your Christmas SEO, Christmas web design, or SEO and web design for the rest of the year, contact us at Skyway Web Design and Marketing today. We would love to help you achieve your mission.