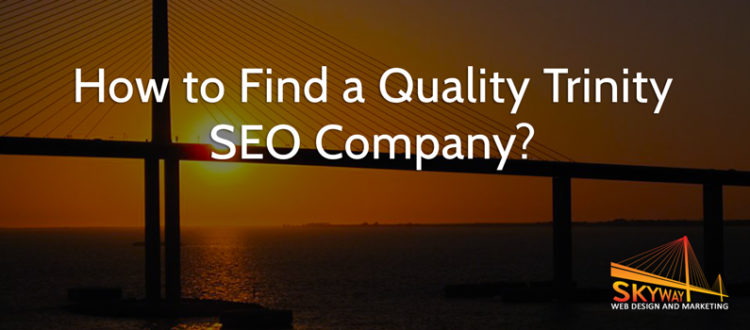 How to Find a Quality Trinity SEO Company?
When looking for a
Trinity SEO company
for your business, sometimes it can be difficult to determine whether an SEO firm does quality work, is going to be around long-term, and is a good fit for your business.
In this video Paul Steinbrueck of Skyway Web Design and Marketing discusses things to look for in a quality, Trinity SEO company.
Video:  How to Find a Quality SEO Company in Trinity
Video link: https://youtu.be/MCNveygEV2o
Notes from the video:
Check the company's website to see if they specialize in your type of organization/company and provide the services you need.
Do they offer a guarantee?
Review client references and testimonials and either contact them or see how they are doing in the search engines.
You can learn more by watching the full video.
If you would like to learn more about how Skyway Web Design and Marketing can help you improve your online presence, request a free, no obligation consultation, today.
Got any comments or questions? Post them below and we'll respond.