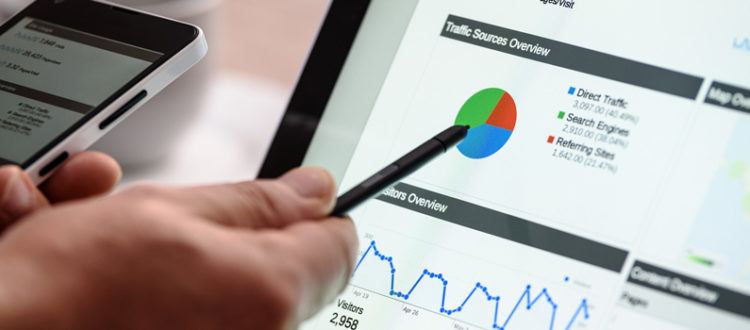 The Difficulties of Local SEO in Clearwater, FL
If you want people to find your business online, the search engines in which your website is listed and how it ranks there are crucial. If you have a local business in Clearwater, this means you need local SEO in Clearwater, FL. With so much competition out there, it's vital to have your website rank as high as possible on Google, Bing, and other major search engines.
Local SEO in Clearwater for Maps and Local Search Engines
There are two types of search engines. First, there are general search engines like Google, Bing, and Yahoo. Then there are the local search engines like Google Maps, Bing Maps, and Yelp. It's worth noting that Google and Bing integrate their local search results in with their general search results when they think a search has local intent. That's why if you search Google for something like "Web design in Clearwater" in the search results, you'll see a box that includes a map and 3 local listings.
For local businesses, it's important to rank well not just in the general search engines but also in the local search engines. But that can be challenging…
Local SEO is Difficult
Getting a website to rank well in local search engines is complicated and time-consuming because it involves a lot of manual labor. Here's a look at part of the process we use here at Skyway Web Design and Marketing does local SEO in Clearwater…
We start by checking each local search engine to see if the company has a listing in it or not. If the company doesn't have a listing, we create it for them. If they already have a listing, we have to obtain the password. This can be difficult if the employee or SEO company who created the listing no longer works with the company. It can also be difficult if the company can't remember who created the listing or the person who created the listing can't remember what email address they used.
Then we verify the listings. Once a local listing is created or accessed, it's still not live on the map or local search engine. Every map site and local search engine requires each listing to be verified. Some of them send a postcard to the company with a verification code on it. Some of them place a phone call with a verification code. In each case, the verification code has to then be entered into a form on the local search engine site by a certain deadline to complete the verification process.
The verification process can be pretty confusing since every search engine is different. Therefore, we walk through the entire process with our clients, requesting all the postcards and phone calls, entering all the verification codes, and keeping track of the status of the listing for each local search engine.
Local Online Reviews
One thing that can help a business improve its local search rankings is to get more online reviews. Most people are happy to give a positive review when they have a positive experience, but many don't remember to do it or know how. Skyway helps businesses do this by setting up a page on their website that encourages customers and website visitors to post online reviews, providing links and instructions that make it easier and more likely to get more online reviews.
Geographic Challenges
When it comes to local search rankings, physical location is a big deal! An organization or business that is located closer to the center of the city has a better chance of getting a higher ranking than one located on the outskirts of the city. A business that is not situated in the city at all will have an even more difficult time ranking well. This is because search engines know all other things being equal, people would rather go to a closer establishment that will meet their needs over a more distant establishment.
Because of the importance of good local search rankings, and because of all of the challenges involved with getting local listings created, verified, and ranking well for a company, many Clearwater businesses opt to have a professional SEO agency in Clearwater help them with their local SEO. If you find yourself in this situation, we hope you'll contact us at Skyway Web Design and Marketing to discuss the specifics of your situation, and see how we can help you.