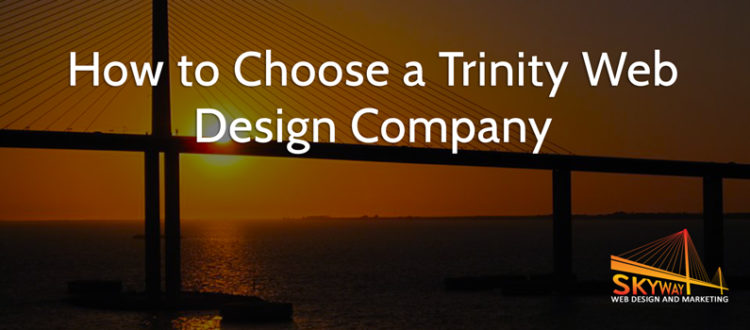 How to Choose a Trinity Web Design Company
Do you own or work for a company in Trinity, FL that is considering a new website?
Deciding on a Trinity Web Design company can be tricky.  It can be difficult to tell whether a web design company does quality work, provides a good value, and will genuinely help your business succeed.  In this video, Mark Steinbrueck, co-founder of Skyway Web Design and Marketing explains some important information to gather and questions to ask any web design company you're considering hiring.
Video Notes:
Questions to ask when deciding who will build your next website…

What is your mission? (Why do they build websites?)
Where are they located? (Do you want to be able to meet with them in-person?)
How long have they been in business?
What do customers say about their services?
How responsive are they? (Consider how long it takes them to respond during the sales process)
Ask for examples/samples.
Watch the full video for all the details.
Got any comments or questions? Post them below and we'll respond.