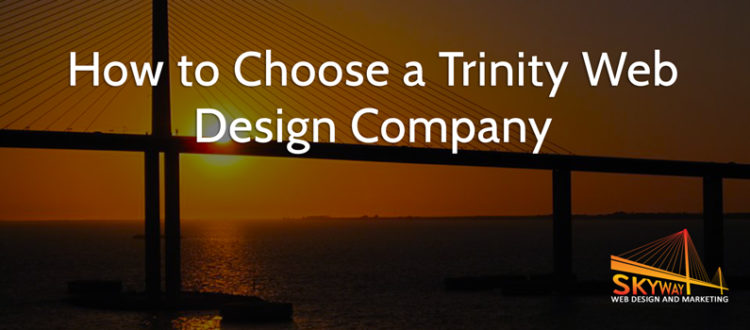 How to Choose a Trinity Web Design Company
Do you own or work for a company in Trinity, FL that is considering a new website?  Deciding on a Trinity Web Design company can be tricky.  It can be difficult to tell whether a web design company does quality work, provides a good value and will genuinely help your business succeed.  In this video, Mark Steinbrueck, co-founder of Skyway Web Design and Marketing explains some important information to gather and questions to ask any web design company you're considering hiring.
Got any comments or questions? Post them below and we'll respond.