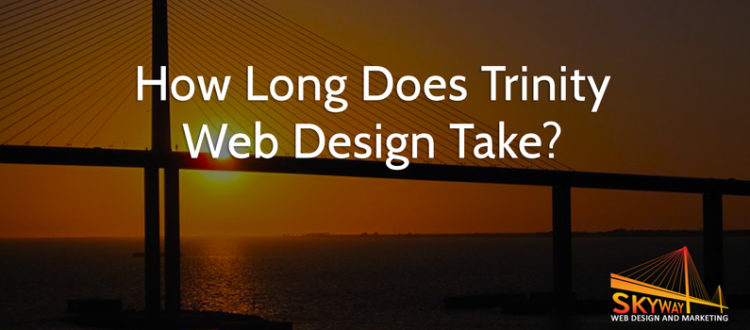 How Long Does Trinity Web Design Take?
Considering web design in Trinity, FL?  One of the most common questions we're asked is, "How long does it take to design a website?"  There are a number of factors that impact the web design schedule.  In this video, Mark Steinbrueck, co-founder of SkywayWeb Design and Marketing explains the things that impact how long it takes to design a website so you can weigh these factors into your web design decisions.
Got any comments or questions? Post them below and we'll respond.
If you need a new website and are looking for website design in Trinity, New Port Richey, Safety Harbor, Clearwater, or anywhere in the Tampa Bay area, contact us to schedule a free consultation.