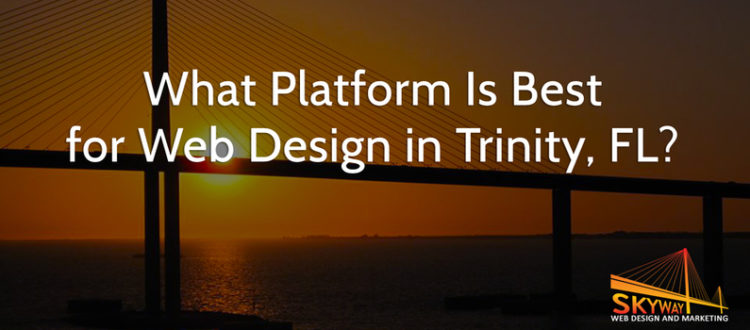 What Platform Is Best for Web Design in Trinity, FL?
Are you looking for Web design services in Trinity, FL?  One of the first things you'll need to decide is what platform (software or system) to use for your new website.  There are many options to choose from. In this video, Mark Steinbrueck, co-founder of Skyway Web Design and Marketing explains 4 factors to consider in a website platform and the advantages and disadvantages of each.
Quick Video Notes:
There are four things to consider when choosing a website platform

Is it an online or desktop platform? (online is usually better)
Is the software proprietary? Will it limit your hosting options?
How easy is it to use?
What kind of support are provided, is the company responsive to support requests?

Mark gives Skyway's recommendation for the best web design platform and talk about why we use it.
For a full explanation, please watch the video. It's only a few minutes.
Got any comments or questions? Post them below and we'll respond.
And if there's anything we can do to help you and your business with web design in Trinity, FL, give us a call or fill out the contact form so we can discuss it with you.